SAIL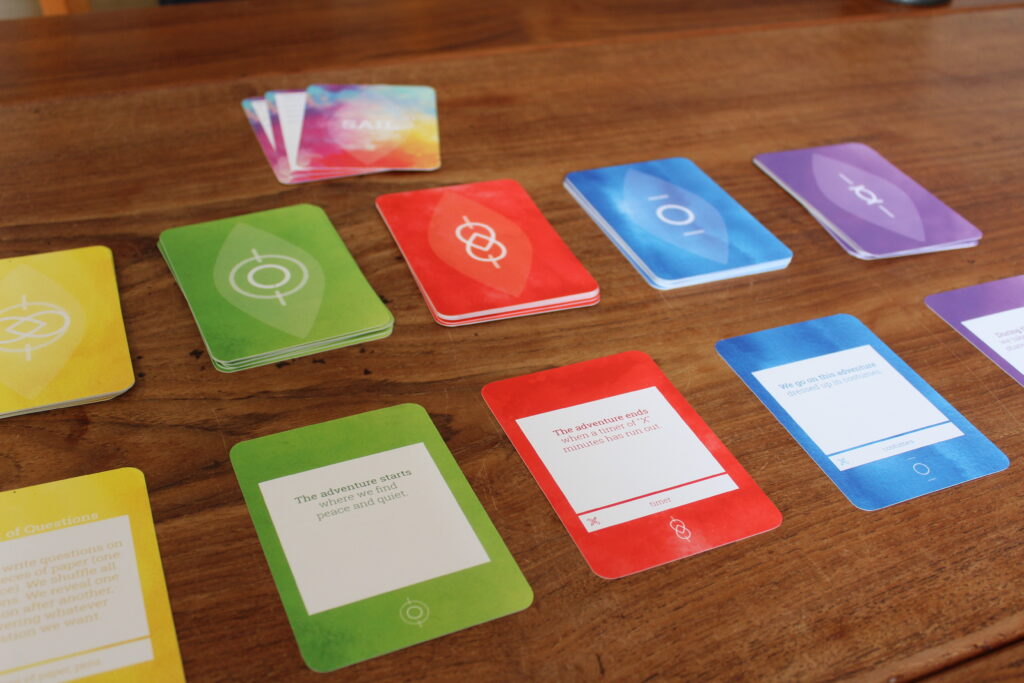 SAIL (formerly known as _:a meeting:_)is a card-toolbox for two (or more) people to playfully explore and reflect the relationship between themselves, and their connection to the environment around them. The cards enable the participants to spontaneously design an adventure that can last between 30 minutes up to several hours. This card set can be used and played by anybody who likes to walk on the edge of what is regarded as proper behaviour.
You can get your own set of SAIL! Write an e-mail to realworld@ofwastelands.de and we will take it from there.
Details
17. May 2020 | Trust in Play — European School of Urban Game Design | Thibault Schiemann | Layout & Graphics: Nina Lund Westerdahl
SAIL is supported by Trust in Play, which is co-funded by the Creative Europe Programme of the European Union. The partners for this project are the Goethe Institut, Edgeryders, Amsterdam University of Applied Sciences and Technopolis/City of Athens.