The Other Life Project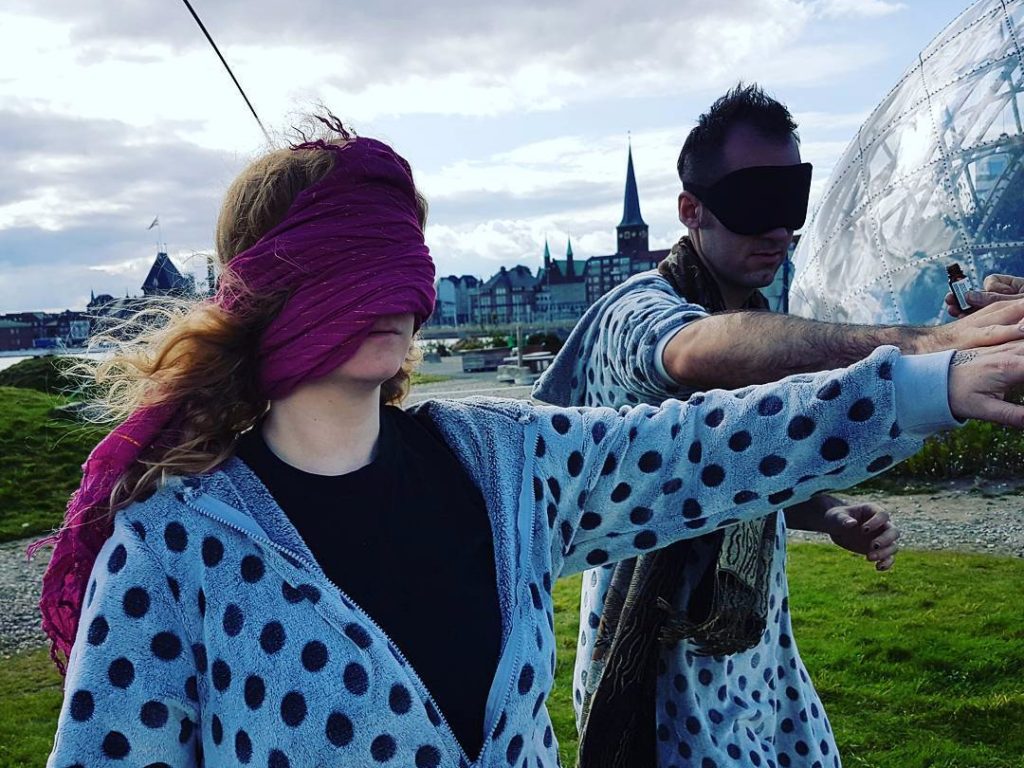 LARP, social experiment | co-creator
I joined the Project 2016 for the first time, and became a loose co-creator of it for the run in the Dome of Vision in Aarhus 2017. The Project was initiated by Nina Runa Essendrop and Peter Munthe-Kaas.
The Other Life Project was created in 2015 and has since then been staged 13 times at different venues in Northern Europe. The performance in the Dome of Visions is the last and longest installation of The Other Life Project.
The Other Life Project is fundamentally about being and becoming together. With that focus it moves away from most performances and the focus on performers entertaining an audience. In that, the performance-installation is not very spectacular, but rather celebrates the small, intimate meetings between people.
The Other Life Project is fundamental research into the self of both the artists and audience. It is an opportunity to experience yourself sensing and being in new ways and is open for everyone who feels like playing with opening up the boxes that we call "identity" and "reality".
In our experience so far, The Other Life is a space where guests can reflect upon and experiment with identities, interaction and being. They can explore and attempt to develop new understandings of what it is possible to be and do, individually or together with others.
Visit the official homepage here.
Details
04.-08. September 2017 | Dome of Visions | Aarhus (DK) | Nina Runa Essendrop, Peter Munthe-Kaas, Sara Isabella Ekbald, Jim Holt, Thibault Schiemann, Nilas Dumstrei