Box of Human Potential | Cultural Protocols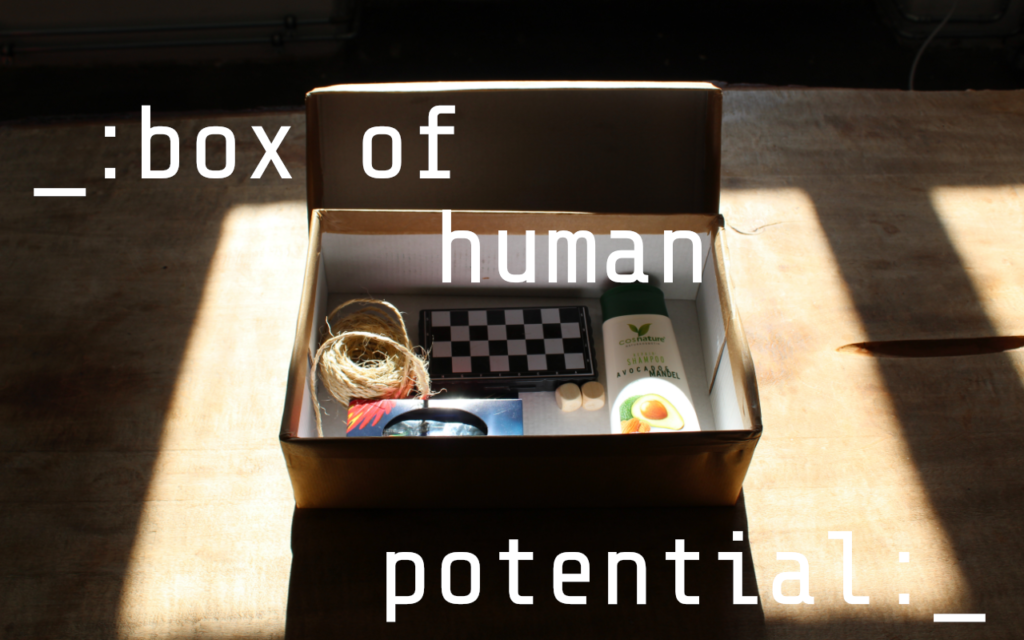 social experiment | concept
Dear explorers of the human potential!

It is an honour to have you. You will have time to dive undisturbed into the potentiality of what human beings are capable of. Of course, human beings are capable of astoundingly big things, like building pyramids and flying to the moon. However, we believe that the human potential is also overwhelmingly diverse in the small things, in everyday moments of creativity and improvisation. What people come up with when they are bored is incredible! Boredom is a gift, and this is our gift to you.
In the Box of Human Potential a group of people spend a limited amount of time in a private or public space. They are not given any instructions on what to do during this time – the only tool they are offered is a box with unknown items that they may open or not.
This format is part of the Cultural Protocols series.
Details
first iteration 28. September 2017 | transform | Bern (CH) | Thibault Schiemann, Nina Lund Westerdahl